JAPAN CRAFT SAKE COMPANY, professionals with expertise in sake
JAPAN CRAFT SAKE COMPANY is a company involved in bringing traditional Japanese culture including numerous sake brands from breweries and traditional crafts to a growing global market. In addition to organizing Japan's largest sake event "CRAFT SAKE WEEK" every year and sharing the appeal of sake with a wider audience, it also supports a variety of domestic and international initiatives in the sake industry, such as consulting for restaurants, planning sake promotions, as well as the development of the "Sakenomy" sake app, cellars for the storage of sake, and sake ware.
Official Website of JAPAN CRAFT SAKE COMPANY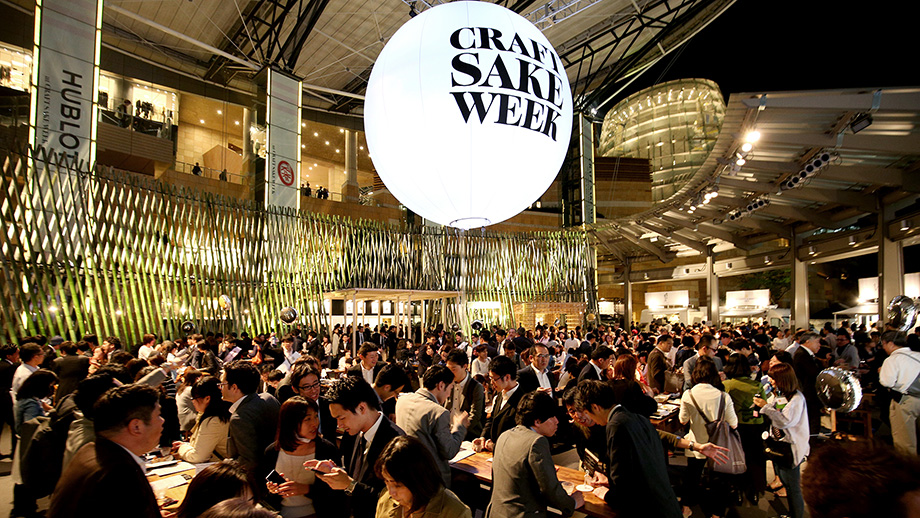 Altekna, a pioneer of sake cellars
Altekna is a company that specializes in development projects that seek to give form to ideas articulated by people who desire a novel object or design. In the course of developing sake cellars, Altekna exhibited a conceptual model at "VIEXPO" in Hong Kong whose temperature can be adjusted across three temperature zones from -5℃ to 20℃. This model is not only capable of storing sake but wine as well, which earned high praise from Mr. Guillaume Deglise, the CEO of "VINEXPO" who visited the company's exhibition booth. Altekna subsequently released the made-to-order model "MIYABINO," which has attracted the attention of sake lovers.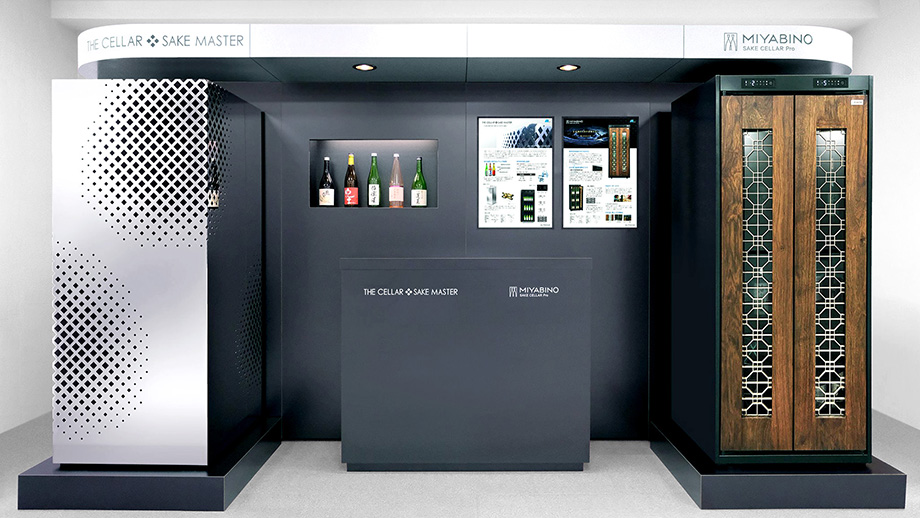 Sakura Works, a pioneer in cellar management technology
Sakura Works is a company with extensive expertise in the area of cooling technology beyond regular refrigerators, including equipment for accelerating the aging of liquor in addition to those for chilling wine and sake. In particular, the defrost control mechanism installed in SAKE CELLAR® is a patented technology developed independently by Sakura Works. This technology controls defrost operations based on the temperature of the cooling pipe and minimizes transient changes in the temperature of the liquid content of the sake bottles, which gives rise to consistent sake quality. Moreover, the company oversees the development of SAKE CELLAR® by drawing on its in-house supply chain and proprietary mechanism designs that have been created in the course of developing wine cellars.
Official Website of Sakura Works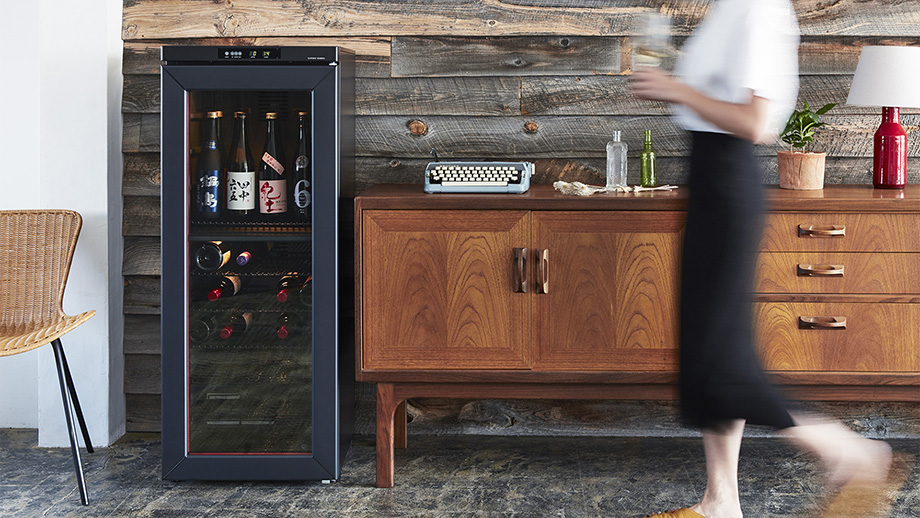 SAKE CELLAR®, a reliable product made in Japan
SAKE CELLAR® is made by a Japanese refrigerator manufacturer. This company also handles the production of in-vehicle refrigeration systems and pharmaceutical display cases that demand excellent durability and robustness. Its experience on these fronts guarantees the reliability of SAKE CELLAR®, which requires highly specific attributes for its main frame and an immaculate temperature control system.